Speaker Series 2022-2023
Bosco Tech announces 2022-2023 Speaker Series featuring prominent voices on Social/Emotional Learning, Digital Citizenship, and Raising Boys into Young Men
Informed by Goal 3 of the Strength and Spirit Strategic Plan aimed at increasing opportunities for faculty professional development and parent programming, Bosco Tech is thrilled to welcome three dynamic, prominent speakers to the 2022-2023 Tech Speaker Series. Addressing timely topics such as Social/Emotional Learning in the wake of the Covid-19 pandemic, digital citizenship in an age of ubiquitous technology, and the raising of boys into young men in 2022, this year's speaker series offers a tremendous schedule of highly regarded voices in the education landscape.
All speakers will spend time in the afternoon speaking with Bosco Tech faculty.
**All events for parents will begin at 6:30pm on the Bosco Tech campus.**
Tuesday, November 15, 2022, 6:30pm - Julia Storm
Julia Storm is a Los Angeles-based Digital Media Wellness Specialist. She is an educator, writer, public speaker and the founder of ReConnect, a whole child and whole family approach to preparing kids for life in the Digital Age. Prior to launching ReConnect, Julia served as Director of Production for the award winning children's media production company, The Mother Company. During her tenure at The Mother Company Julia produced children's media content for Netflix, Amazon, iTunes and PBS in partnership with the top child development specialists in the country.
Since the founding of ReConnect, Julia has become a highly sought after go-to source for parents, schools, community organizations, corporate and non-profit companies who want to help their children understand, navigate, and thrive in the digital world. Julia is also a consultant on tech and parenting for the KTLA Morning News and has been featured in the Los Angeles Times, Parent Magazine, LA Parent, Wired, OnAir among others.
Julia received her BA from Princeton University and earned a Masters from UCLA's School of Film, Television, and Digital Media. When she's not working, Julia spends most of her time keeping up with her two very active and beautiful sons.
Learn more about ReConnect and Julia at www.reconnect-families.com.
Monday, February 27, 2023, 6:30pm - Dr. Michael G. Thompson
Michael G. Thompson, Ph.D. is a consultant, author and psychologist specializing in children and families. He is the supervising psychologist for the Belmont Hill School and has worked in more than seven hundred schools across the United States, as well as in international schools in Central America, Europe, Africa and Asia.
He and his co-author, Dan Kindlon, wrote the New York Times best-selling book, Raising Cain: Protecting the Emotional Life of Boys (Ballantine Books, 1999). He is the author of Speaking of Boys: Answers to the Most-Asked Questions about Raising Sons (Ballantine, 2000), and co-author (with Catherine O'Neill Grace and Larry Cohen, Ph.D.) of Best Friends/Worst Enemies: Understanding the Social Lives of Children (Ballantine, 2001) and Mom, They're Teasing Me: Helping Your Child Solve Social Problems (Ballantine, 2002.) About Best Friends, Worst Enemies the Publishers Weekly review declared, "Not since Dr. Spock and Penelope Leach has there been such a sensitive and practical guide to raising healthy children." The Pressured Child: Helping Your Child Achieve Success in School and in Life (with Teresa Barker, Ballantine, 2004) was written to help parents understand the complex journey of children through school, from Kindergarten through senior year. His third book on the psychology of boys, entitled, It's a Boy!: Understanding Your Son's Development from Birth to Eighteen, was published in 2008. It focuses on the importance of undirected, free play in the lives of boys. Dr. Thompson's newest book, Homesick and Happy: How Time Away From Parents Can Help a Child Grow, was published by Ballantine Books in May of 2012.
A dedicated speaker and traveler, Michael Thompson has appeared on The Today Show, The Oprah Winfrey Show, ABC 20/20, CBS 60 Minutes, The Early Show and Good Morning America. He has been quoted in the New York Times, The Washington Post, Newsweek, Time and U.S. News and World Report and has been a guest on NPR's "Morning Edition" with Susan Stamberg, "Talk of the Nation" with Ray Suarez and the Diane Rhem Show. He wrote, narrated and hosted a two-hour PBS documentary entitled "Raising Cain" that was broadcast nationally in 2006.
Dr. Thompson is a past member of the American Camping Association and is on the Advisory Board of Parent Magazine. Dr. Thompson lives in Arlington, Massachusetts. He is married to Dr. Theresa McNally, a psychotherapist, and is the father of two grown children and the grandfather of two granddaughters: Aubrey and Brynlee.
Previous Speakers 2022-2023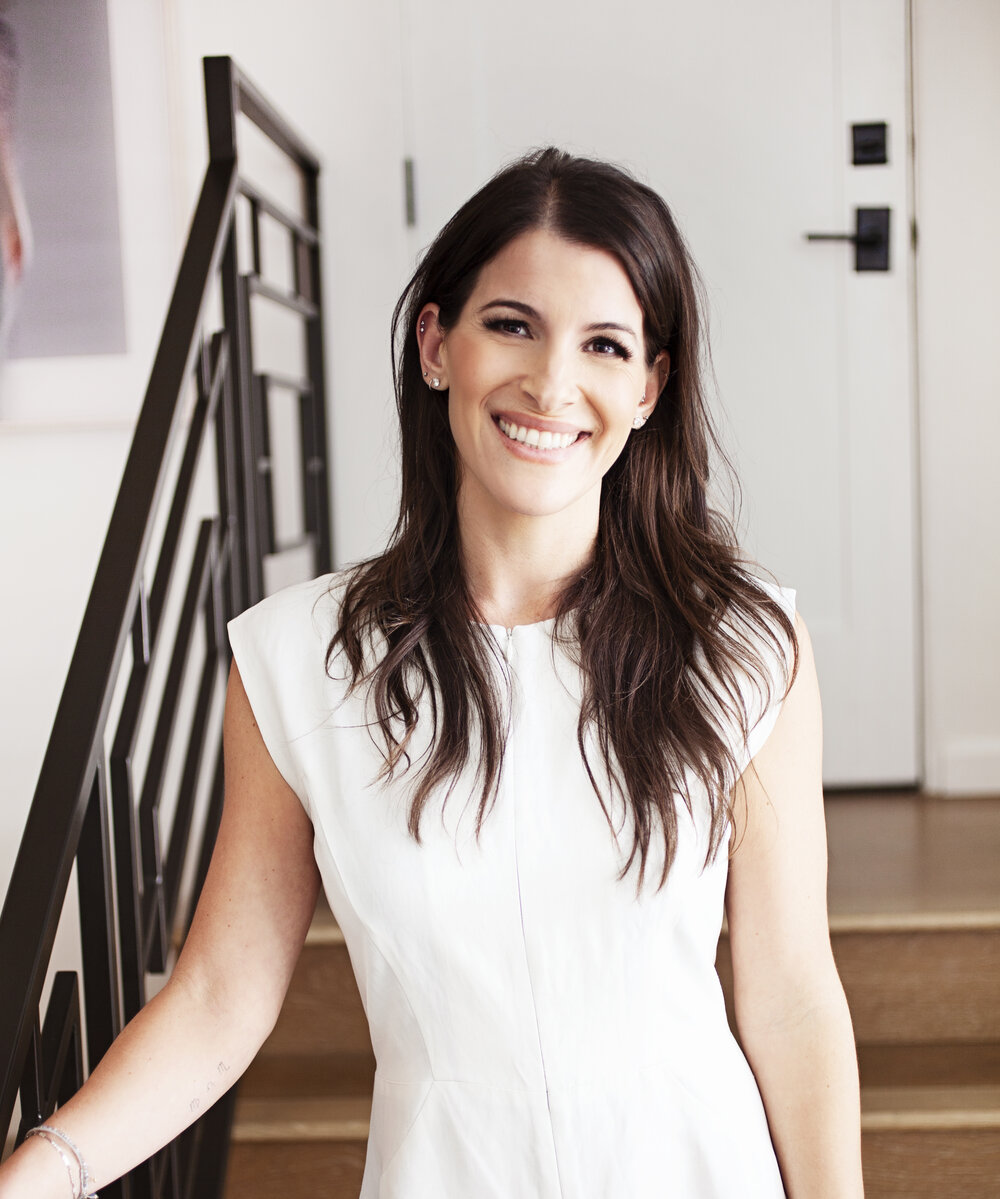 Monday, October 17, 2022, 6:30pm - Dr. Casey Weinstein
Dr. Weinstein is a licensed Marriage and Family Therapist with a doctorate in Psychology. She specializes in working with teens and young adults. She has spent several years working with private schools in the Los Angeles area and, in the past, has worked as a school counselor providing services to faculty, students and their families. She specializes in working with teenagers who are struggling with depression, anxiety, learning differences and so forth. Her goal is to help adolescents build a strong, positive foundation for self esteem and help parents and schools guide them during these formative years.
On Monday, October 17, Bosco Tech will be hosting Dr. Weinstein for two programs on Social/Emotional Learning in the Wake of the Pandemic. She will speak with Bosco Tech faculty in the afternoon, and will have a parent-focused talk at 6:30pm on campus. All parents are welcome to learn about how best to support their child in their social/emotional learning process as we re-emerge from Covid-19.
Please find more information about Dr. Weinstein at www.drcaseyweinstein.com